LODGE AND PRICING INFORMATION

* Silver Goose Lodge is primarily a waterfowl hunting camp located near the Hudson Bay coast at York Factory. It is approximately 630 air miles north of Winnipeg or 230 air miles east of Thompson, Manitoba. Gillam, being another transfer point is 90 air miles from York Factory.

* Experienced guides are used for all travel in the area.

* The camp offers Goose Hunting & Moose Hunting Packages at the following rates:

Prices do not include licences, taxes & gratuities

2 Nights/3-Day Package
Opening Date: September 1/2003
$2100.00 U.S. per person (Minimum 6 people)

3 Nights/4-Day Package
Opening Date: September 1/2003
$2500.00 U.S. per person (Minimum 6 people)

Deposit on booking: $500.00 U.S. per person
Balance to be paid at Silver Goose Lodge

* Fishing is included as part of the Hunting Package as we require further time to determine how we can get around the tide problem before we can offer it as a package by itself.

* The camp consists of a main cabin with a kitchen/dining room where meals are served and where guests can relax at the end of the day.

* There are two guest cabins that can accommodate up to ten guests per cabin.
Woodstove heating in each cabin
(2 rooms with 3 single beds & 2 rooms with 2 single beds in each cabin)
Toilet facilities consists of outdoor pit privies.
Separate shower facility available next to the first cabin.
All cabins have light & power provided by a generator.

* 16' & 18' Boats with 20 & 25 hp. outboard motors are available.

* Tent camping around Silver Goose or at the historic site area is not recommended due to the presence of polar bears in the immediate area.

* Landing Strip is situated on Hay Island across from Silver Goose. Guests are ferried across by boat to Silver Goose Lodge.

* Rubber boots or hip waders are recommended as we have to work with the tides and it can get quite muddy.

* Visitors must be prepared for sudden changes in weather and are advised to bring rain gear, gloves, and a warm coat.

* Northern pike, brook trout, and walleye are some species of fish found in the creeks and rivers at York Factory.

* The National Historic Site is within walking distance from Silver Goose Lodge.

** Pickup & Drop Off points are Thompson or Gillam, Manitoba

** Return airfare from Thompson to York Factory or Gillam to York Factory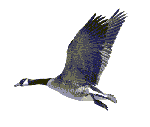 HOME